LITIGATION CONSULTING
Why AMA Experts?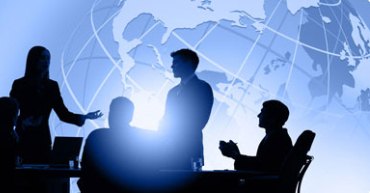 AMA Experts are leaders in Real Property Litigation Consulting. This includes advanced foreclosure defense and offense consulting, webinars and seminars. With AMA Experts, attorneys quickly gain insight into case facts, deficiencies and strategies. Attorneys quickly become prepared for trial and are well versed in educating trial judges in many of the falsities commonly presented by foreclosing parties.
STRATEGIES & TACTICS
Litigation is About Presentation & Facts!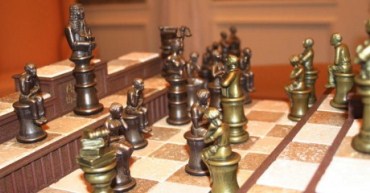 Finding the right attorney is probably one of the hardest parts of defending a lawsuit. In foreclosure or any litigation matter, choosing the wrong attorney not only costs you your home, it can cause disharmony among your family and bring you severe depression. AMA Experts helps remove the bad lawyer factor by training and providing attorneys with advanced strategies and tactics that create positive results.
THE AMA EXPERIENCE - ABOUT US
AMA Experts is a Division of Anthony Martinez & Associates. AMA Experts is charged with creating the strategies and tactics that will help attorneys focus on three key hearings - an evidentiary hearing to determine Plaintiffs standing, final summary judgment and non-jury trials.
Anthony Martinez & Associates ("AMA") is a full service Legal Process Outsourcing ("LPO") and Advanced Litigation Support Firm that specializes in legal research, pleading drafting, due diligence and fact analysis for litigation attorneys that don't have the back-end office support. AMA is partnered with its sister company e-Logic Group, an advanced e-discovery data processing firm that specializes in securitization and loan note document authenticity analysis. Together, the two companies have become a powerhouse source for successfully negotiating positive outcomes for Americans facing foreclosure.
AMA is lead by its Executive Director - Anthony Martinez. Mr. Martinez is a highly qualified traditional and advanced Electronic Discovery Expert with more than 20 years in-depth litigation & practice support experience within service bureaus and major law firms. Mr. Martinez also has over 8 years dedicated expertise in Real Property Litigation, Foreclosure Defense and Foreclosure Offensive Discovery Tactics and Strategies. He is one of the most sort after Webinar and Seminar speakers and litigation trial consultants in the foreclosure arena today and is an expert in loan note securitization and fraud analysis.

Mr. Martinez is extremely tech savvy and is a leader at (ECA) Early Case Assessment. He is an expert and professional with comprehensive knowledge of forensics and acquisition, pre-discovery and post processing strategies. In addition, Mr. Martinez is fluent with all e-Discovery Processing & Hosting Platforms in the market today and has extensive client contacts in Law Firms and Corporate Legal Departments throughout the United States.

No need for the expensive overhead associated with staff, office space and filing cabinets. With AMA, we introduce you to the world of digital case management and access at the tip of your fingers with a Blackberry, Laptop or iPad. Our world allows attorneys to enter our cloud computing platforms to access, review, edit and hands on supervise discovery review, research and pleading drafts.
- Trial Witness Services
- Complex Contract Disputes
- Complex Litigation Discovery
- Forensics & Spoliation of Data Issues
- Intellectual Property Litigation
- Securities Litigation
- Class Actions
- Foreclosure Related Litigation
- Family Law Related Litigation
- Virtual Platform/Communication Related Litigation
- Criminal & White Collar Related Litigation
- Litigation Consulting
- Full Litigation Support Services
- Full EDRM Spectrum Electronic Discovery Filtering & Processing
- Data Preservation Issues
- Full Document Imaging & Coding
WHAT THEY SAY ABOUT AMA EXPERTS