AMA Expertise
Anthony Martinez & Associates ("AMA") brings over 20 years of advanced discovery expertise from paper discovery to electronic discovery and meta data analysis. Coupled with over 8 years of dedicated advanced real property/foreclosure, full spectrum litigation support services, strong expert affidavit/declarations and testimony, AMA remains a leader in helping attorneys achieve success! Clients can count on AMA's expertise, diligence, professionalism, integrity, attention to detail and confidentiality on each and every case.
AMA aspires to be the most trusted legal process outsourcing service provider and go to trial support provider to our clients by delivering consistent, high quality, secure, and reliable services that dramatically reduce and provide flexibility to their costs and successful outcome. We focus on identifying and understanding our clients business objectives in addition to their legal practice and client base needs. We are committed to being a preferred resource to our clients.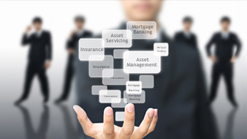 Professional Motion and Trial Practice With the Best Litigation and Consulting Firm at Your Disposal
Loan Audit Analysis, Loan Note Examination Analysis, Case Pleadings and Allegations Analysis, Forensic Data Analysis, Hearings/Trial Strategies and Tactics, Drafting's of Spoliation Letters, Complaints, Answers & Affirmative Defenses, Motion to Dismiss, Motion to Disqualify Counsel, Summary Judgment, Oppositions, Expert Affidavits/Declarations, Memorandums of Law, Admissions, Interrogatories, Requests for Production, Deposition Strategies and Tactics and so much more!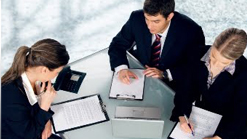 State of the Art Technology and Support the Opposition Cannot Compete With
With AMA, small firms and solo practitioners enjoy the ability to compete with large firms without additional overhead. AMA prides itself on remaining far in advance to every law firms technology and case strategies giving clients of AMA an edge. AMA are experts in opposition research so we know where your opponent is lacking and weak. AMA provides extensive and unparalleled legal research and strategies that create success.
Create a Sound Foreclosure Defense Practice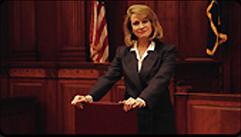 Develop a sound Foreclosure Practice. With AMA, small firms and solo practitioners can instantly develop a thriving, successful foreclosure defense practice with big firm resources at their disposal. Perfect your trial lawyer practice and allow AMA to provide you with premier litigation support services. Contact AMA today.
Anthony Martinez
The core of AMA's extensive success. Anthony Martinez is a veteran of advanced electronic discovery services to over 40 of the top AMLAW 100 Law Firms across the country. Mr. Martinez has extensive hands on practice and knowledge in discovery & forensics, case management, legal research and due diligence, consulting, testimony and full spectrum litigation support services. Mr. Martinez has provided services in well over 500 real property/foreclosure cases and has developed some of the most successful foreclosure trial strategies for attorneys in foreclosure defense services today.